Michael Michalsky X Kappa P-A.C Series Officially Launched *** Initiating a free lifestyle of high fashion and personalised comfort
---
[29 July 2010, Hong Kong] The leading international sportswear brand enterprise in the PRC, China Dongxiang (Group) Co., Ltd. ("China Dongxiang" or "the Company"; stock code: 3818, together with its subsidiaries the "Group") announced the Kappa P-A.C series, a new product line co-developed with Michael Michalsky, was launched on 22 July 2010.
The target customers of the Kappa P-A.C series comprise those aged between 20 and 30 in city centre and first-tier city. The concept of P-A.C - "pack away concept" originated from designer Michalsky's observations of youngsters around the world. Nowadays, urban youth are fond of carrying various portable gadgets (e.g. MP3s, mobile phones, PSPs, make-up kits etc.) for convenient use at anytime. With this in mind, Michael Michalsky's design team created the latest Kappa P-A.C series to cater to the needs of these customers. Applying a simple and fashionable design that harmonises with light and soft materials, the Kappa P-A.C series makes it convenient to carry and exchange a whole host of today's devices and accessories. The comfortable and casual clothing design makes it easy to mix-and-match for any special occasion.
The Kappa P-A.C series launch event kicked off on 22 July 2010, with a theme of "Relieving for Your Life" (減生活). It advocates a healthy and green lifestyle aimed at relieving the pressures, burdens, regulations and excessive materialism of today's lifestyle. The event was honored by the presence of Michael Michalsky who introduced the design concept behind Kappa P-A.C products.
Mr. Qin Dazhong, CEO of China Dongxiang, said, "We are excited to announce the successful launch of the Kappa P-A.C series. It was incredible that we spark up with Michael Michalsky for this maiden-cooperative venture. We have co-developed this new series, while at the same time delivering a new attitude and lifestyle - 'Relieving for Your Life' to young people. Given that the Kappa P-A.C series is focused on a personalised style of fashion sportswear, we expect to deliver the ideal of a spontaneous, natural and vital lifestyle. Apart from developing Kappa's 'Fashion + Sports' branding position, we believe that the underlying characteristics and ideals of Kappa P-A.C, together with the philosophy of 'Relieving for Your Life', will meet the needs of urban consumers. We will continue to enrich our brand and product portfolio, enhance the quality of our products and make all efforts to be the leading multi-brand sportswear management enterprise in China to deliver sustainable business growth."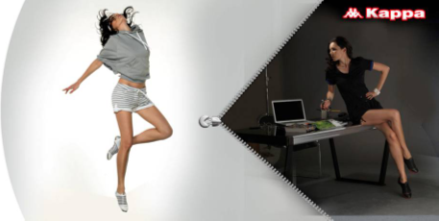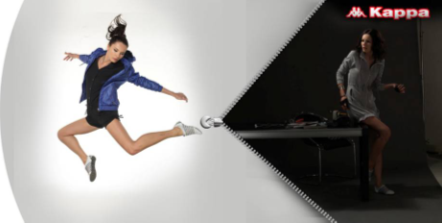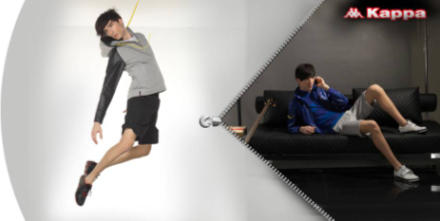 -End-
About Michael Michalsky
Michael Michalsky is a globally renowned German designer well-known in international fashion circles. He is highly regarded as one of the most influential creative forces in the international fashion and lifestyle industries. He was formerly the chief designer at Levis. From 1995 to 2005, he served as the Worldwide Creative Director of Adidas, leading a team of 140 designers. During his tenure with Adidas, he partnered with many famous designers around the world and developed a host of top fashion sportswear lines, including the Y3 and Stella series. Michael Michalsky received the GW Award Germany as National Designer of the Year in 2003, and became one of the "One Hundred Minds". In 2008, Michael Michalsky began his cooperative venture with China Dongxiang's Kappa brand, culminating in the launch of the Kappa P-A.C series on 22 July 2010.
About China Dongxiang (Group) Co., Ltd.
China Dongxiang (Group) Co., Ltd. is a leading international sportswear brand enterprise based in China and was successfully listed on the Stock Exchange of Hong Kong Limited on 10 Oct 2007. The Group is primarily engaged in the design, development, marketing and wholesale of branded sportswear in China. Currently, China Dongxiang owns all rights to the internationally recognized Kappa Brand in China, Macau and Japan and Robe Di Kappa Brand in China. Its products convey an active, fashionable and youthful image and are warmly welcomed by China's fast growing and high potential consumers. The Group completed the acquisition of a Japan sportswear enterprise Phenix in April 2008. The international brand "Phenix" has the greatest market share in the skiing and outdoor sportswear market in Japan.
---